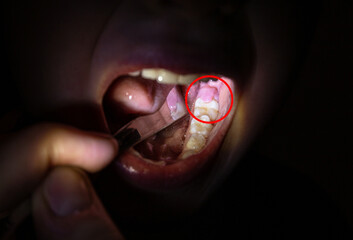 Are you experiencing pain and swelling around your wisdom tooth? If so, you may be suffering from pericoronitis, which is an inflammation of the gum tissue around your wisdom teeth. Swollen wisdom tooth gum can be a painful and uncomfortable experience. Dealing with this condition can be puzzling and leave you searching for solutions. 
In this article, we will delve into the causes, signs, and treatment options for swollen wisdom tooth gum so you can get the relief you need!
What Does This SWOLLEN Wisdom Tooth Gum Mean?
Swollen gum around a wisdom tooth typically indicates a condition called pericoronitis. Pericoronitis usually happens around the wisdom teeth (the third molars and final set of adult teeth), and most individuals get in their late teens or early 20s. It occurs when the gum tissue around a partially erupted or impacted wisdom tooth becomes inflamed and infected.
This condition is relatively common among individuals aged 20 to 29 who still have wisdom teeth, especially when lower wisdom teeth are present. If swollen wisdom tooth gums are left untreated, pericoronitis can lead to a severe condition, causing further discomfort and potential complications.
In the following section, we will learn about the relationship between pericoronitis and gum swelling, as well as the impact of partially erupted wisdom teeth on the gum tissue.
Pericoronitis and Its Relation to Swollen Gums
When a wisdom tooth partially emerges, there is a small flap of gum tissue, known as an operculum, that covers part of the tooth. This excess gum tissue can trap food debris and bacteria, leading to pericoronitis. The trapped area provides room to accumulate bacteria, which can cause infection and inflammation of the surrounding gum tissue.
The inflammation caused by pericoronitis often results in swollen gums around the affected tooth. The gum tissue around the erupting tooth may become inflamed, red, swollen, or even produce pus due to trapped bacteria.
Partially Erupted Wisdom Teeth and Gum Swelling
When wisdom teeth partially erupt, it means they have not fully come in through the gums — this can lead to gum swelling. The partially erupted teeth create an opening in the gums that allows bacteria and food particles to enter the tooth and cause an infection. As a result, the gum tissue becomes inflamed and swollen. This condition can be painful and may also lead to complications if left untreated.
Common Signs of Swollen Wisdom Tooth Gums
To help you identify potential issues and seek appropriate dental care. Here are some common symptoms of pericoronitis to watch out for:
Redness and Swelling of Gum Tissue
One of the common signs is redness and swelling around the affected area. The gum tissue may appear puffy and inflamed, causing discomfort and tenderness.
Pain and Discomfort Around the Back Teeth
Swelling in the gum area around a wisdom tooth often accompanies pain and discomfort. The intensity of the pain can vary from mild to severe, and it may worsen when pressure is applied to the area.
Difficulty Opening the Mouth
In some cases, severe swelling in the gum area can lead to difficulty in opening the mouth fully. This restriction in jaw movement can be attributed to the inflammation and swelling around the wisdom tooth.
Difficulty Chewing
Swollen gums may make it uncomfortable or painful to chew food, especially if the swollen area is irritated by contact with food particles and other debris.
Bad Breath and Foul Taste
Swollen wisdom tooth gum can cause a bad taste in the mouth and persistent bad breath. This is often due to the accumulation of bacteria in the affected area, resulting in an oral odour.
Sensitivity or Tenderness
The gums around the affected wisdom tooth may feel tender or sensitive to touch, especially when eating, drinking, or brushing.
Pus or Drainage
In some cases, a swollen wisdom tooth gum may have pus discharge. This indicates an infection and requires immediate dental attention.
If you notice any of these signs, it is essential to consult your dentist for an evaluation. They can examine your wisdom teeth and provide appropriate treatment recommendations to address the swelling and prevent further complications.
What Causes Swelling Around the Wisdom Tooth Gum?
Swollen wisdom tooth gums can be caused by several factors, including impacted wisdom teeth, infection, gum disease, and poor oral hygiene. Understanding these causes can help identify the root of the problem and guide you towards appropriate treatment. Here are some common causes of swollen wisdom tooth gums: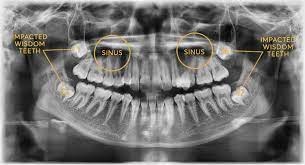 Impacted Wisdom Tooth
One of the primary causes of swollen wisdom tooth gum is an impacted wisdom tooth. It becomes impacted when a wisdom tooth fails to erupt completely or at the correct angle. The partial eruption causes a gap between the gum tissue and the tooth, creating a space where bacteria and food stuck can accumulate. The accumulation of debris leads to inflammation and swelling of the gum tissue.
Infection
Swelling in the gum around a wisdom tooth can also result from an infection. When bacteria invade the gum tissue, it can lead to an infection known as pericoronitis. As mentioned, pericoronitis commonly affects partially erupted wisdom teeth and causes redness, pain, and swelling in the surrounding gum area.
Gum Disease
Gum disease can contribute to swollen wisdom tooth gum. If the gum tissue surrounding the wisdom tooth becomes infected due to poor oral hygiene or inadequate cleaning around the area, it can lead to gum disease. This condition causes the gum tissue to swell, become tender, and bleed easily.
Poor Oral Hygiene
Poor oral hygiene can also contribute to this condition. If you are unable to clean the area properly due to the tooth's positioning or if food gets trapped in the area, it can lead to bacterial growth and inflammation.
Diagnosing Swollen Wisdom Tooth Gums
Dental Examination for Gum Swelling
A dental examination involves a dentist assessing the gums for indications of inflammation. Additionally, they may visually evaluate the hue, contours, and texture of the gum tissues.
A dental examination for gum swelling is essential to accurately diagnose the cause of the swollen gums and provide suitable treatment options. X-rays play a crucial role in this stage, as these can aid the dentist in recognising impacted wisdom teeth and other potential underlying causes that could be causing the swollen gums.
Identifying Impacted Wisdom Teeth through X-rays
Dental X-rays can identify impacted wisdom teeth causing gum swelling and other dental issues. X-rays provide a clear image of the position, orientation, and any damage or decay present in the teeth. This information assists dentists in making a diagnosis and developing a treatment plan.
Treating Swollen Wisdom Tooth Gum – Here's How?
The pericoronitis treatment varies depending on the underlying cause and the severity of your condition. It is important to seek treatment as soon as possible to prevent the infection from spreading and to lessen the risks of complications. Here are some treatment options that your dentist may recommend: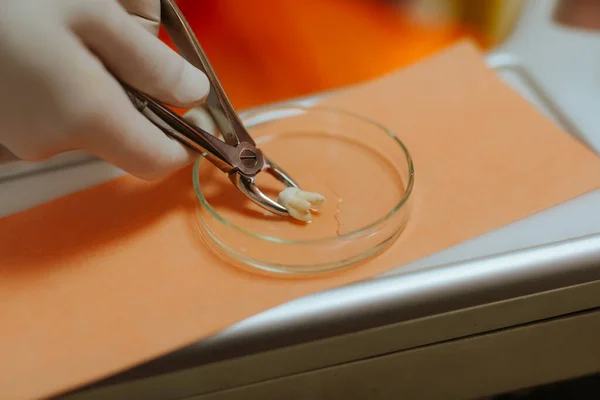 Antibiotic Treatment
Your dentist may prescribe antibiotics to control infection in swollen wisdom tooth gums. These medications prevent bacterial infection and reduce inflammation.
Pain Medications
Over-the-counter pain relievers, such as ibuprofen, can alleviate the pain associated with swollen wisdom tooth gum. Follow the recommended dosage instructions and consult with your dentist if you have any concerns or specific medical conditions.
Operculectomy
In some cases, minor oral surgery, such as operculectomy (the removal of the gum flap that covers a partially erupted wisdom tooth), may be necessary to treat swollen wisdom tooth gums. Your dentist may remove it to prevent food and bacteria from getting trapped around the tooth.
The decision to perform minor oral surgery will depend on the severity of the condition and the patient's overall oral health.
Wisdom Teeth Removal
In cases of severe swelling, recurrent infections, or impacted wisdom teeth, your dentist may recommend extraction. Wisdom tooth extraction involves removing the affected tooth. This procedure helps prevent further complications and provides long-term relief.
At-Home Treatments
In addition to professional dental treatments, your dentist may suggest home remedies for mild cases of swollen wisdom tooth gum. These include:
Warm salt water rinses can help soothe swollen wisdom tooth gum by reducing bacteria and plaque, preventing infection, and decreasing inflammation. This home remedy can also be beneficial for individuals with a sore throat, gum sores, or those who have recently undergone a dental procedure.
Cold compresses can help reduce inflammation in swollen wisdom tooth gums by constricting blood vessels and numbing the area.
Prevention Strategies for Swollen Wisdom Tooth Gum
Swollen wisdom tooth gums can be prevented through regular dental check-ups, proper oral hygiene, and monitoring wisdom teeth growth.
Regular Dental Check-Up and Cleaning
Regular dental check-ups help prevent pericoronitis by detecting and addressing dental issues before they escalate. During a dental check-up, the dentist will assess the teeth and gums for any signs of infection or disease, such as cavities, gum disease, or swollen gums. They may also take X-rays to monitor the growth and development of wisdom teeth.
Maintaining Good Oral Hygiene
Good oral hygiene is essential in preventing swollen wisdom teeth gums. It helps reduce the accumulation of plaque on the gum line and teeth, which is a common contributor to swollen gums. Practise proper oral care, such as brushing and flossing regularly and using an antibacterial mouthwash. These may reduce the risk of swelling due to pericoronitis and other dental issues.
Maintaining a Healthy Diet
Consume a well-balanced diet rich in vitamins and minerals to support your immune system and promote oral health. Eat soft foods like soup, scrambled eggs, and mashed potatoes. Limit your sugary and acidic food intake, as they can contribute to gum inflammation.
In Summary
Swollen wisdom tooth gums can be a painful and frustrating experience, but with the information provided in this guide, you can take control of your oral health. By understanding the causes, recognising the signs, and employing the appropriate treatment options, you can alleviate the pain and discomfort associated with swollen wisdom tooth gum. Addressing the issue early on can prevent complications and ensure a healthy and pain-free smile.
Swollen Wisdom Tooth Gum FAQs
Can swollen wisdom tooth gums be treated at home?
Mild cases can often be managed at home. Simple home remedies like warm salt water or antiseptic rinses, cold compresses, over-the-counter pain relievers, and oral care can help reduce the symptoms.
However, it is still important to consult a dentist for proper diagnosis and guidance.
Can pericoronitis go away on its own?
No, pericoronitis won't go away on its own and can become dangerous without treatment. The flap of tissue or wisdom tooth may need to be removed, and antibiotics may be necessary to address an infection. It is essential to see a dentist if you suspect any inflammation in the soft tissues around your tooth.
How do I know if my wisdom tooth gum is infected?
If you experience red, inflamed gum near the wisdom tooth, pus coming from the gum, pain and facial swelling, then you may have an infected wisdom tooth gum.
How long does it take for swollen wisdom tooth gum to heal?
It may take a few days to a week. The dentist will provide post-operative care instructions for quick recovery.